ABOUT US
Tiny Titans
Tiny Titans was kick started by the discovery of Baby Louie, the most articulated fossilized dinosaur embryo found to date. Baby Louie became the cover story for National Geographic May 1996. The original fossil was acquired by the Indianapolis Children's Museum where it was on public display until its return to China in 2014. The cast of this amazing fossil, along with a collection of dinosaur eggs and the brilliant photographs by National Geographic photographer Louie Psihoyos, began visiting prestigious institutions across the country under the title Hatching the Past.
In 2013 Alanna Magovern and Nicholas Regester renovated Hatching the Past for a trip to the Yale Peabody Museum during which it was branded as Tiny Titans. Tiny Titans carries the same great collection with a larger emphasis on whole family interactive learning. This engaging exhibit is currently touring and we are excited to visit some old friends along with the new faces of the museum industry.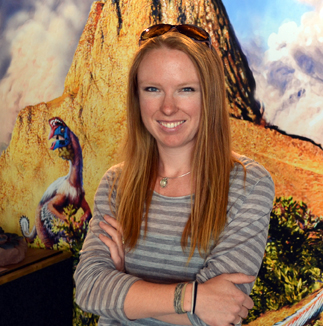 Alanna Magovern
Alanna's education focused on physiology and fine art. She got her BA from the University of Colorado in Boulder and spent six years as a solo artist, ski patroller, and an exhibit technician with Hatching the Past. Alanna is now curator and co-owner of Silver Plume Exhibitions. While often found in the office marketing and designing, she is still on the road, traveling to every install and tear down.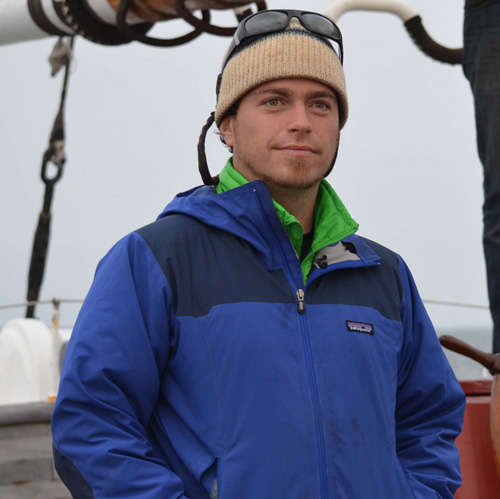 Nicholas Regester
Nicholas graduated from Long Island University in 2003 with a BA in Sociology. He spent eight years with Ocean Classroom Foundation sailing and educating middle school to college aged students upon a floating classroom. Nicholas worked from deckhand to engineer to 1st mate and now is co-owner, production manager and exhibit technician with Silver Plume Exhibitions.
Silver Plume Exhibitions
In 2014 Alanna and Nicholas created Silver Plume Exhibitions to expand their exhibit offerings. In 2015 Silver Plume Exhibitions released Dinosaurs Take Flight: the Art of Archaeopteryx. They now tour the three sizes of Tiny Titans and Dinosaurs Take Flight. For more information on Silver Plume Exhibitions please visit www.spexhibitions.com.